Client: Vain | New Jersey, USA, 2017
Vain is a hair salon based in New Jersey.

The space invites the client to a luxurious space with high qualified professionals. 

It's style is focused on elegant and minimal women:
"Our client is the modern, elegant and successful woman. She doesn't want to experiment with her style. She has a strong sense of her personal style but she wants her stylist to give her look that "edge" she wants."
The brand is supported by 3 pillars that were used as the start for the identity design: The brand design must show a fresh, luxurious em edgy style.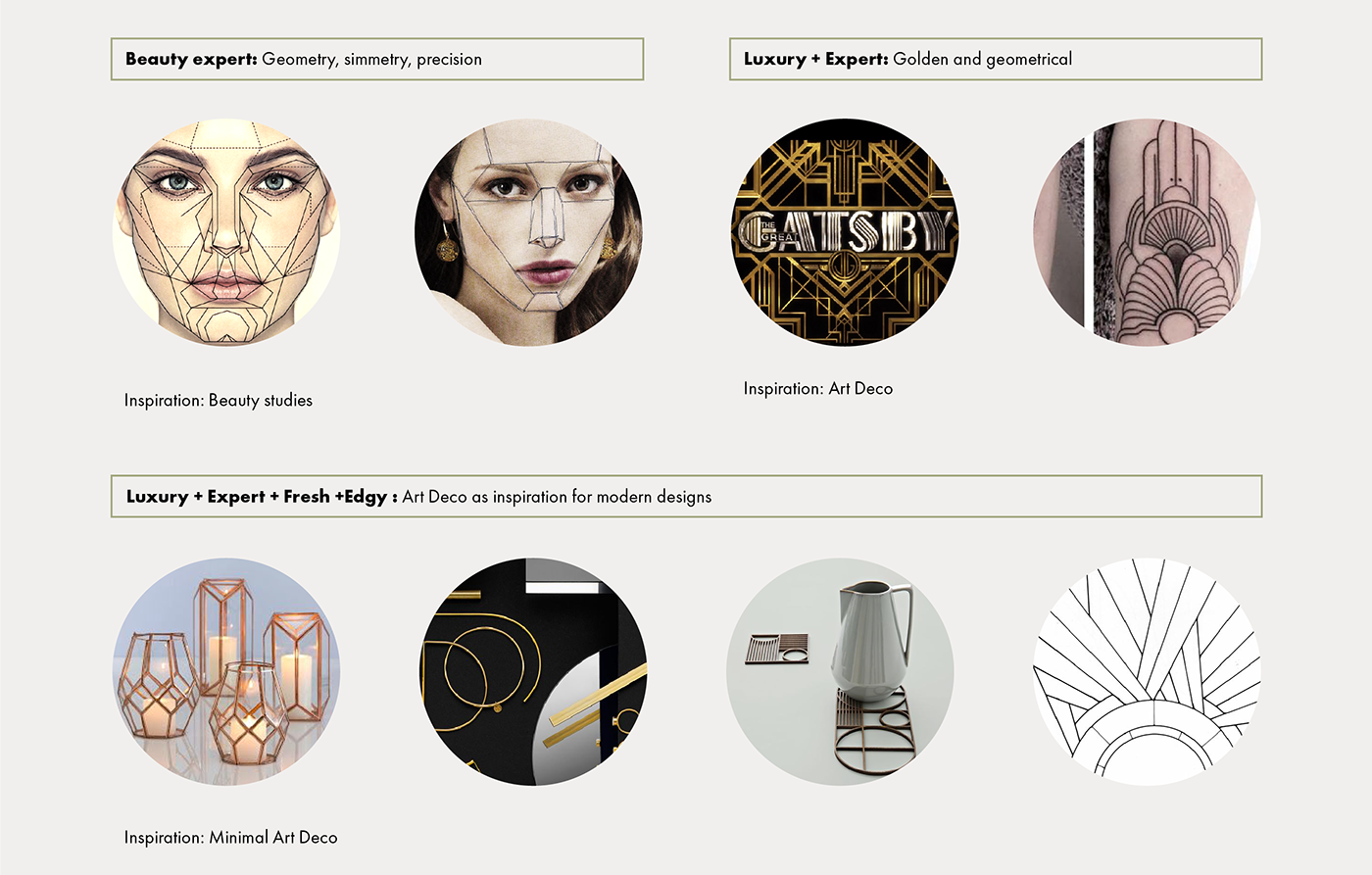 Logo studies, based on sharp lines and geometrical style used on modern art deco:



This font is versatile and classic. Its sharp lines and stylish high ascendents matches perfectly the modern art deco brand's style.

Futuracha is a fancy typography based on Futura shapes. However its unregular letters makes every text a daring fashion piece.
Minimal, elegant and geometrical patterns inspired by the geometric precision of the Art Deco movement and high fashion patterns. The

shapes can be positioned in various ways, creating endless possibilities for decoration.